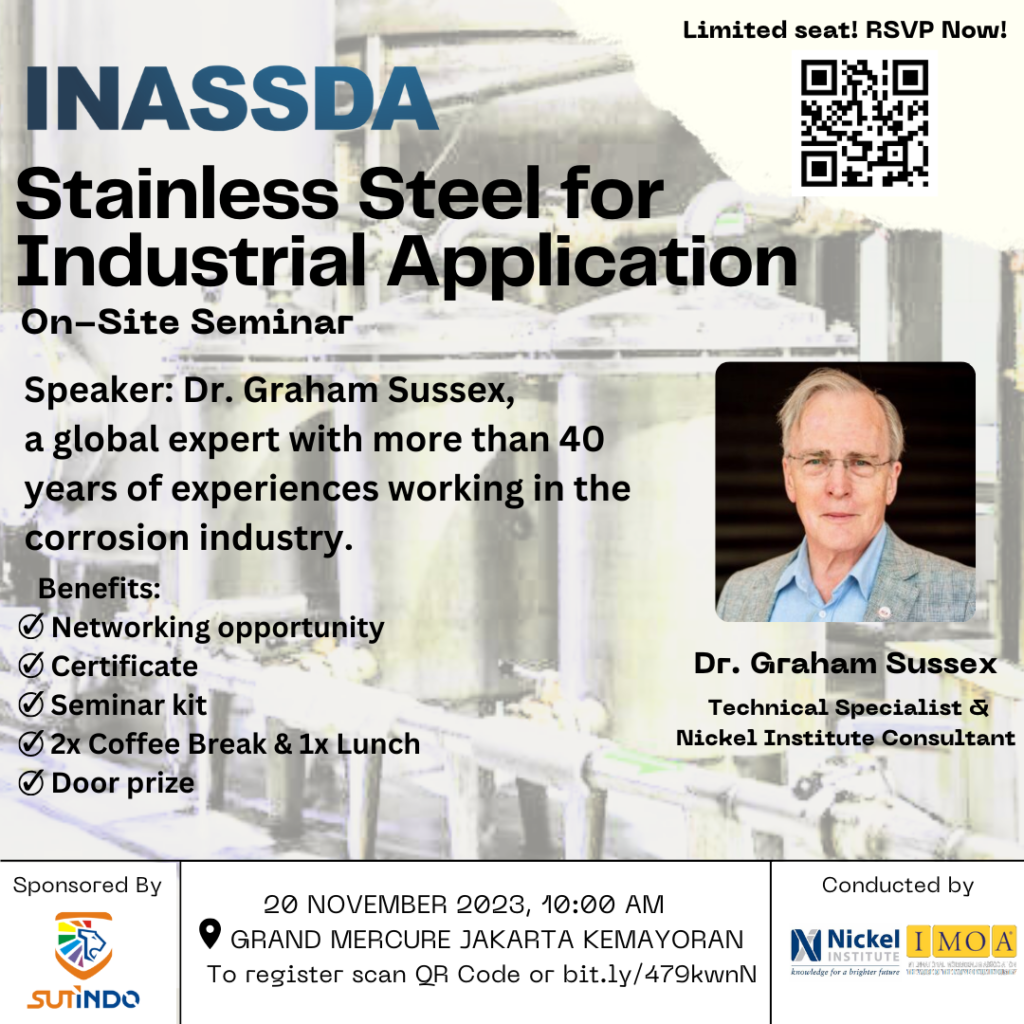 Stainless steel is a versatile material that is used in a wide range of applications, including consumer goods, architecture, food and beverage, transportation, and chemical & power engineering.
In the ASEAN region, the use of stainless steel is growing in line with the economic development of each country. For this reason, our association are working to promote wider applications of stainless steel as a material through on-site seminar that is going to be held on 20th November 2023, 10 AM (Western Indonesian Time) at Grand Mercure Jakarta Kemayoran.
For registration you can go to https://bit.ly/479kwnN
For more Information about the event, you can contact our admin on +62 8119122154 or [email protected].