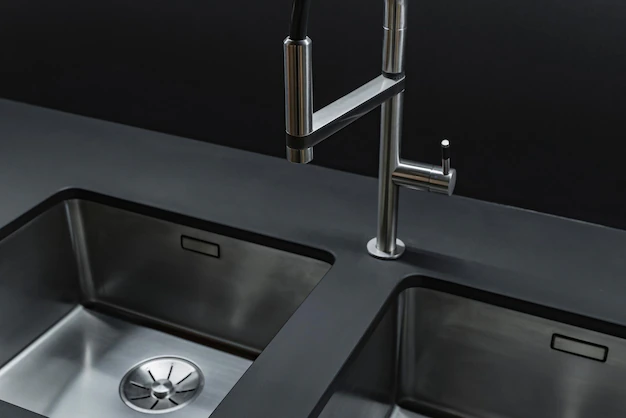 Cloudy stainless steel sink can be caused by hard water or abrasive cleaners. Hard water can be easily removed, but abrasive cleaners can scratch the surface and make it cloudy.
You can polish the scratches and make the stainless steel shiny again, but it's better to use a powerful cleaning agent that is EPA approved, so the stainless steel and the environment will be happy. Never use bleach on stainless steel, as it makes the surface cloudy and doesn't clean well.
To make the stainless steel sparkle again, follow these simple steps:
Wash the surface with dish soap and a kitchen sponge.
For tough stains, use very fine steel wool and gently scrub.
Rinse off the residue and cover the surface with a clean cloth soaked in white vinegar.
Take off the cloth after waiting for at least 20 minutes and dry it with another cloth.
The important thing to remember here is to dry the stainless steel after you've cleaned it, and not let it air dry. This can leave marks and hard water spots, just like on glass. You can also buff it and make it look like a mirror. All you need is a microfiber cloth and a little bit of car polishing compound.