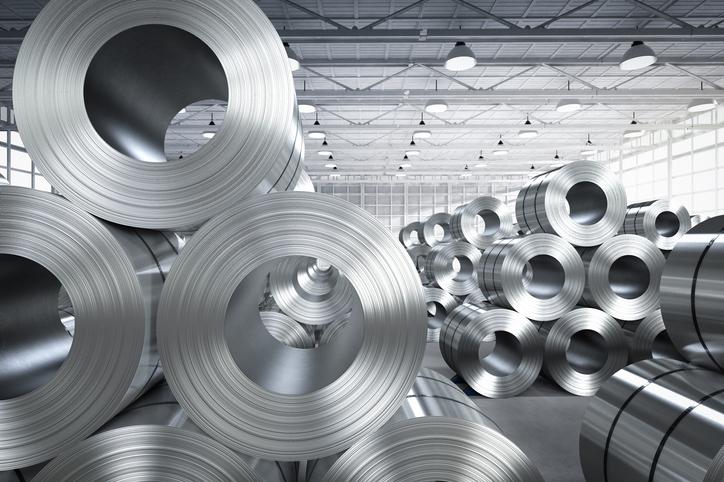 Myth #1 There are only two primary categories of stainless steel: 304 and 316
There is a wide range of stainless steel alloys available today, spanning from the high-strength duplex 2205 used in supporting bridges to the furnace ducts made from the ferritic 3/5Cr12 alloy and the high-temperature 310 stainless steel. However, the most commonly encountered varieties belong to the austenitic 300 series. 
Stainless steels were first developed a little over a century ago. Their impressive corrosion resistance, ease of cleaning, and shiny appearance have resulted in a consistent compound growth rate of approximately 5% annually since 1950. Due to their ease of shaping and welding, the majority, around 70%, of stainless steel applications fall within the austenitic family. Within a mere three decades, the established chromium content for achieving good corrosion resistance settled at around 18%, giving rise to the well-known "304" stainless steel. Subsequently, as stainless steel found its way into coastal environments and displayed vulnerability to corrosion, "316" was developed by incorporating molybdenum. This development led to the widely held misconception of only two readily weldable and formable stainless steel types, despite the existence of numerous austenitic grades recognized in industry standards. 
Myth #2 The presence of low nickel content in stainless steels increases its susceptibility to corrosion 
Nickel primarily impacts the microstructural form and does not directly affect corrosion resistance. Nickel is a transformative element that plays a significant role in converting ferritic stainless steel into either austenitic or duplex grades, depending on the amount added. However, it does not influence the initiation of corrosion, which is the critical factor in assessing the overall integrity of stainless steel.
Myth #3 If there are rust marks, it's an indication that the material is not stainless steel 
The typical causes of rust appearing on stainless steel are contamination from carbon steel or the selection of an unsuitable stainless steel grade.
If rust appears within a short timeframe, typically a few days or weeks, it is highly likely due to contamination from carbon steel during fabrication or exposure to the local environment. Longer initiation periods for rust development can be attributed to factors such as excessively rough surfaces, aggressive environments (for instance, 304 stainless steel posts on a wharf), insufficient cleaning practices (like drainpipes under eaves), or bar products that have not undergone passivation. 
Myth #4 Stainless steel that has been polished to a high shine typically does not need regular maintenance 
Ensuring the lasting functionality of any product hinges on maintenance. Stainless steel demands minimal maintenance, primarily centered on safeguarding its passive film with exposure to oxygen and water.
The maintenance of stainless steel involves tasks such as cleaning to eliminate residual deposits that may remain after rain exposure. While a high polish can facilitate the cleaning process, it's important to acknowledge that over time, a buildup of general dirt can occur, akin to the accumulation of debris on coatings or concrete surfaces. 
Myth #5 Stainless steels with non-magnetic properties generally exhibit strong corrosion resistance 
Magnetism is unrelated to corrosion resistance.  The misconception likely arose because lower-chromium stainless steels, such as the utility grades like 3/5Cr12, or the martensitic types like 410, 420, or 440, are magnetic. This led to the mistaken belief that magnetism and corrosion resistance were linked. However, duplex grades challenged this notion by displaying resistance to seawater and other aggressive environments while exhibiting a significant ferromagnetic effect. Additionally, the slight magnetic effect observed in heavily cold-worked 304 stainless steel, compared to the minimal magnetic effect in cold-worked 316, may have contributed to perpetuating this misconception.