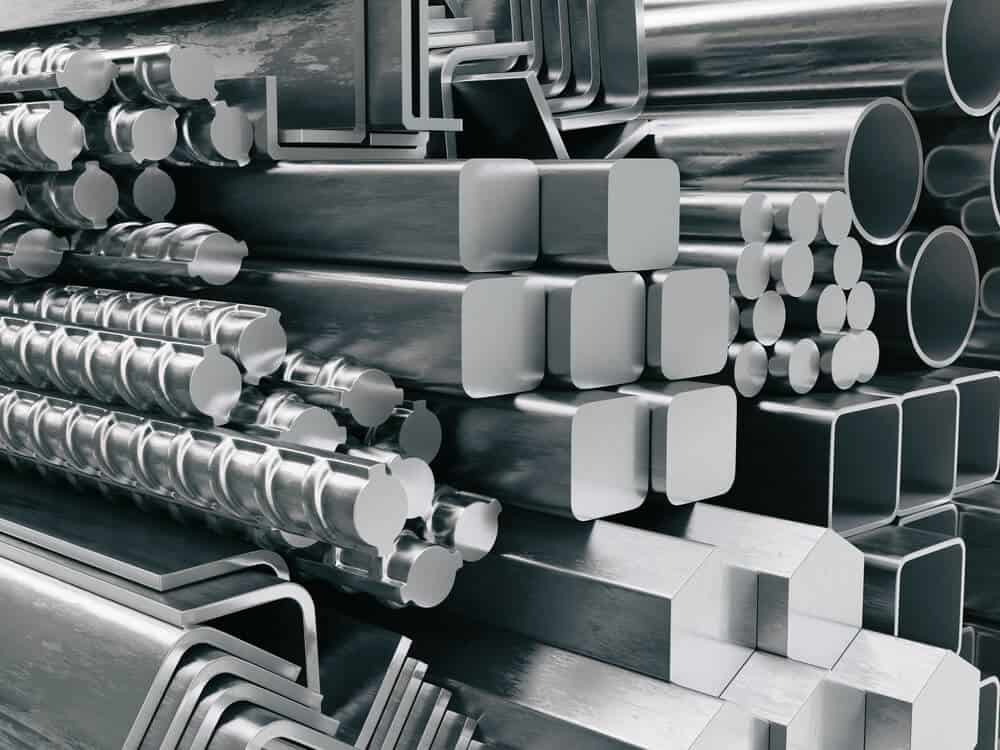 1. Austenitic 
Austenitic stainless steel, which consists of 18% chromium and 8% nickel, represents the most widely employed type of stainless steel. It stands out as one of the leading materials known for its exceptional resistance to corrosion. Additionally, this steel grade possesses a multitude of other valuable properties, including outstanding malleability, workability, flexibility, ease of cleaning, and hygienic characteristics.
The weldability of Austenitic steel makes it highly versatile, suitable for various applications. It finds frequent use in kitchen sinks, food processing machinery, chemical plant equipment, and a range of architectural applications.
2. Ferritic 
Ferritic stainless steel has a carbon content of less than 0.1%, making its composition resemble that of carbon and low-alloy steels. This type of steel typically contains chromium levels ranging from 12% to 18%, resulting in a moderate to decent level of corrosion resistance. However, its limited carbon content makes it less suitable for welding.
Ferritic steel finds common applications in hot water tanks, automotive trim components, exhaust systems, and equipment used in coal mining.
3. Duplex 
Duplex stainless steel is a blend of ferritic and austenitic grades, characterized by elevated chromium levels (ranging from 18% to 28%) and moderate nickel content (between 4.5% and 8%). Thanks to its high chromium content, duplex steel exhibits excellent resistance to stress corrosion cracking and heightened resilience against chloride ion attacks. These attributes render it a top choice for marine applications. Combining the properties of ferritic and austenitic steels, duplex steel boasts impressive tensile strength and surpasses the individual strengths of pure ferritic or austenitic steels.
Duplex steel excels in weldability and exhibits a reasonable degree of formability, making it versatile for various applications. Common uses include heat exchangers, marine equipment, desalination plants, and petrochemical facilities.
4. Martensitic 
Martensitic stainless steel stands out due to its relatively high carbon content, ranging from 0.1% to 1.2%, which sets it apart from other stainless steel variants. Chromium content in martensitic steel falls within the range of 12% to 18%, resulting in a moderate level of corrosion resistance.
One distinctive feature of martensitic steel is its ability to undergo heat treatment for hardening, making it a robust material capable of achieving high levels of hardness. However, it should be noted that martensitic steel exhibits poor weldability and possesses magnetic properties.
Historically, martensitic steel was the first type of stainless steel to find commercial use, particularly in cutlery production. It has also been applied in various other contexts, including knife blades, surgical instruments, shafts, and pins.
5. Precipitation hardening 
This particular stainless steel variety, also referred to as PH stainless steel, possesses exceptional strength. It is enhanced with the inclusion of copper, niobium, and aluminum, which enable the machining of intricate forms. Precipitation hardening steel offers a corrosion resistance level ranging from moderate to good, boasts excellent weldability, and exhibits extremely high strength.
Precipitation hardening stainless steel finds its primary application in the fabrication of extended shafts used in pumps and valves within the construction industry.