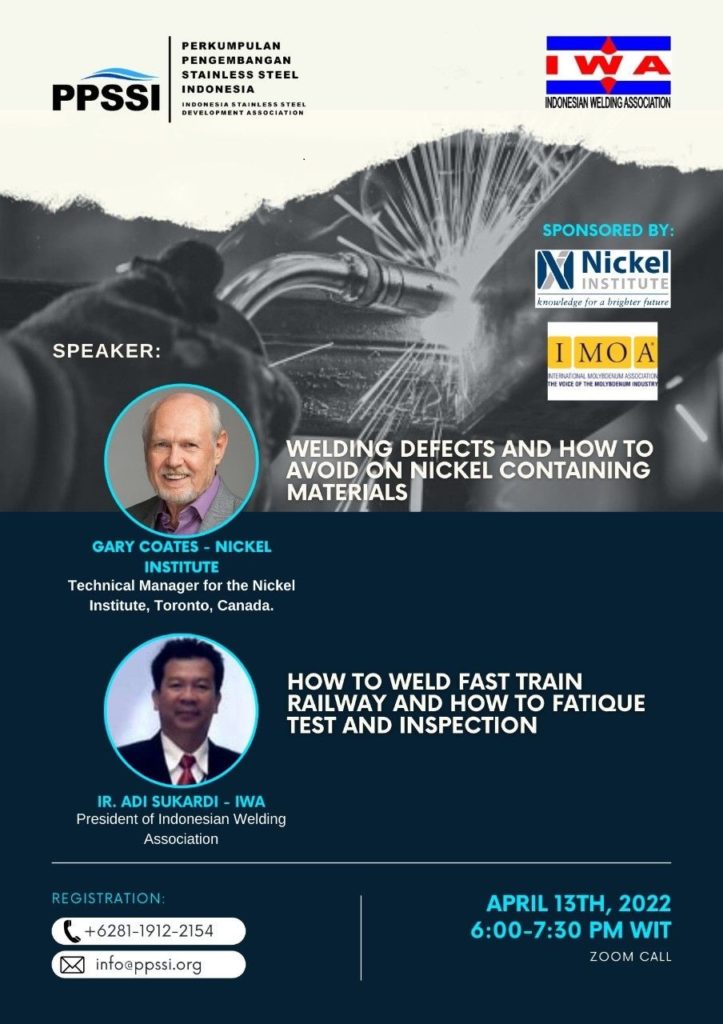 Join us, IMOA, the @Indonesia Stainless Steel Development Association and the Indonesian Welding Association for this online webinar presented by our colleague Gary Coates!
⏰ 13 April 2022 – 6.00-7.30WIT
? WATCH LIVE FROM YOUTUBE https://lnkd.in/dbYKp6p
⚙️ REGISTER : [email protected]
? This webinar will focus on the differences between welding carbon steel, which most new welders have become proficient in, and austenitic stainless steels such as Types 304 and 316L. While there are some similarities in welding between carbon steel and stainless steel, there are many important differences which if ignored, will result in welding defects of various kinds. Dissimilar welds will also be covered, for example carbon steel to stainless steel, which if an incorrect filler metal is used, will result in crack defects. Some tips on welding some of the special stainless steels will also be given.
This is a great seminar, this is a critical case in Indonesia (Jakarta-Bandung Fast Train) considering that currently there are many construction in Indonesia.